It's been a while....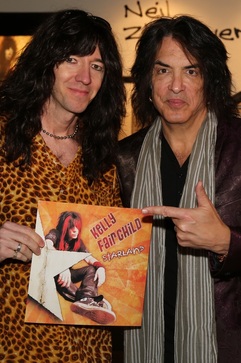 New website, new music, new band? Let's start with the new website.

It's been a while since I've made any real updates to my website. There's been new tribute bands, new band members, and even a move from Canada to the United States.

As the whirlwind of the last few yeaers has finally subsided and the dust is 'literally' settling around me in Las Vegas, I'm feeling it's finally time to make some music. First things first though. I wanted to create a new website to connect with you and to also be the conduit of things to come. To pay tribute to past bands, past band members and just have a place to recount an exciting, fun, and lengthy musical journey.

I consider myself a lifelong musician and I'm proud of everything that has brought me to this point. Part historical tribute, part time capsule, part therapeutic. Before I embark on the next chapter I wanted to honor the past and create a home for this history. It's been something I've been wanting to do for a while and in doing so I believe will also help clean the slate to focus on tomorrow.

I'll be putting the content together over time, and I'm sure the structure of the site will change as well so please bear with me.

The main thing is the process has begun. Stay tuned.


---